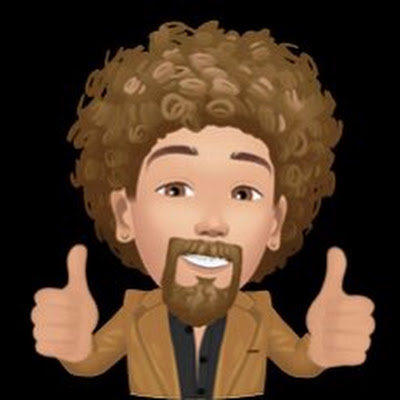 Serviços oferecidos $50

/ hora
Tecnologia / Internet (2)
Business development
Mobile Developers

Sobre Matteo Tonini:
I'm a Tropical Agronomist and Livestock Specialist, with expertise in Rural Development,  Food Security, Resilience, Climate Change, Environment, DRR/DRM and Early Warning System. 
I completed my PhD in Agro-bio-technology at the University of Florence realizing a functional, morphologic and genetics characterization of 2 cattle breeds native of the  south of Angola. (Humbe and Mucubal).
My professional experience began in 1998 in Mozambique during the university years , later I was in Brazil to recollect data for the MSc thesis, and in 2002 I started working for Italian Cooperation in Angola.
I worked two years for a private sector, as a farm manager for an Italian company in the center of the country (Bengo) but I prefer to work closely with local communities and work in international cooperation it always has been my greatest dream.
I worked for COSPE ONG as a Country Representative and Project Coordinator (2002-2011) and at the same time I was enrolled to PhD at University of Florence that I finished in 2007.
I had work with FAO since 2012 to 2018.  I had work in the Representation of Luanda from 2012 to 2014. In 2015, I had start to coordinate all FAO emergency projects in Angola (from Lubango). (FAO Emergency Coordinator for Angola).
In 2018 I did some work for large consultancy firms (IBF) and then I coordinated the initial phase of the largest agricultural / resilience project funded by the European Union in Angola. (General Coordinator of the FRESAN Project - implemented by the Portuguese Ministry of Foreign Affairs - Camoes IP).
During the period 2019-2022 I collaborated with World Vision Angola as Senior Technical Advisor for Organic and Regenerative Agriculture, specializing in Syntropic Agriculture and in the FMNR (Farm Menage Natural Regeneration) methodology.
Working in international cooperation means to be able to wear at the same time the tie and the hiking boots because it's required to have a skills to communicate not only with high-level governmental institutions and international donors but also with nomadic shepherds or small farmers. Currently I am a Team Leader of Food Security, Sustainable Agriculture and Rural Development Programs for the Italian Agency for Development Cooperation (AICS).
In all countries where I worked I well adapted to the local context especially in Angola where I felt at home immediately.
I have been married to an Angolan woman since 2006, we have 3 children and I have Angolan nationality since 2018
Experiência
01/08/2022 – 30/10/2022
El Salvador

AICS - Italian Agency for Development Cooperation

 

Team Leader of Food Security, Sustainable Agriculture and Rural Development Programs

Brief description of the contract: Assist in the coordination of cooperation interventions in the sustainable agriculture, food security and rural development sectors and provide technical support to the AICS headquarters in San Salvador in the planning, identification, formulation and monitoring of initiatives financed by AICS in the aforementioned sectors, in the countries of competence of the AICS branch of San Salvador.

Responsibilities: - Manage the programs of Italian cooperation in the Rural Development, Food Security and Sustainable Agriculture sector, in the countries under the responsibility of the AICS headquarters in San Salvador;

- Participate in the identification and formulation of new interventions in the area of ​​competence on the basis of the guidelines of the AICS and therefore of the priorities and development strategies of the country and the actions of the international community;

- Follow the correct execution of the initiatives of the indicated sector, guaranteeing the correct and efficient use of resources according to the procedures, legislation and agreements in force and compliance with execution times;

- Prepare Project Documents, Financing Proposals, Variations, Conceptual and Technical Notes and other working documents and assist the Head of Office in the preparation of studies, analyzes and evaluations in the area of ​​competence and prepare the necessary and related communications and participate in conferences, seminars or other initiatives in any case connected and / or inherent to the issues of competence;

- Participate in the dialogue with the main Cooperation partners (national and regional institutions, international donors, civil society and the private sector) in determining the sectoral guidelines in the field of Sustainable Agriculture, Food Security, Rural Development and related issues;
Educação
| | |
| --- | --- |
| Institution:[Date from – Date to] | Degree(s) or Diploma(s) obtained: |
| University Dante Alighieri 10/2019 – 03/2020 | Master Degree - Didactic, Psychological, Anthropological Methodologies and Theories and Methods of planning |
| University of Florence 01/2003 – 03/2007 | Ph. D. Degree – Agro-Bio-technology for Tropical and Subtropical agriculture (XVIII Cycle) |
| University of Florence 09/1996 – 12/2001 | Degree - Tropical and Subtropical agriculture |
Profissionais que oferecem serviços similares aos de Matteo Tonini
Profissionais do mesmo Alta Direção / Consultoria setor que Matteo Tonini
Oferta de serviços profissionais serviços de Mobile Developers
Oferta de serviços profissionais serviços de Mobile Developers
Profissionais de diferentes setores próximos Moçâmedes, Namibe Province